DATA-DRIVEN
INFLUENCER MARKETING
DATA-DRIVEN
INFLUENCER MARKETING
And it has been right from the start.
We collaborate with world-class brands so we set the standard for our work high. For us, that means delivering demonstrable, quantifiable results against every activation we run. Is it easy? Not always. Is it the only way to be truly effective in this channel? As far as we're concerned, yes.
From the word 'go', we embedded data into the foundations of Cure Media. For us "results-focused" is more than a buzzword, it's one of our three core values and every one of our colleagues brings that commitment to the table every day. That's why we set our in-house innovation team the challenge of building a best-in-class, 100% proprietary influencer marketing analytics platform, making us one of the first agencies to have such an advantage.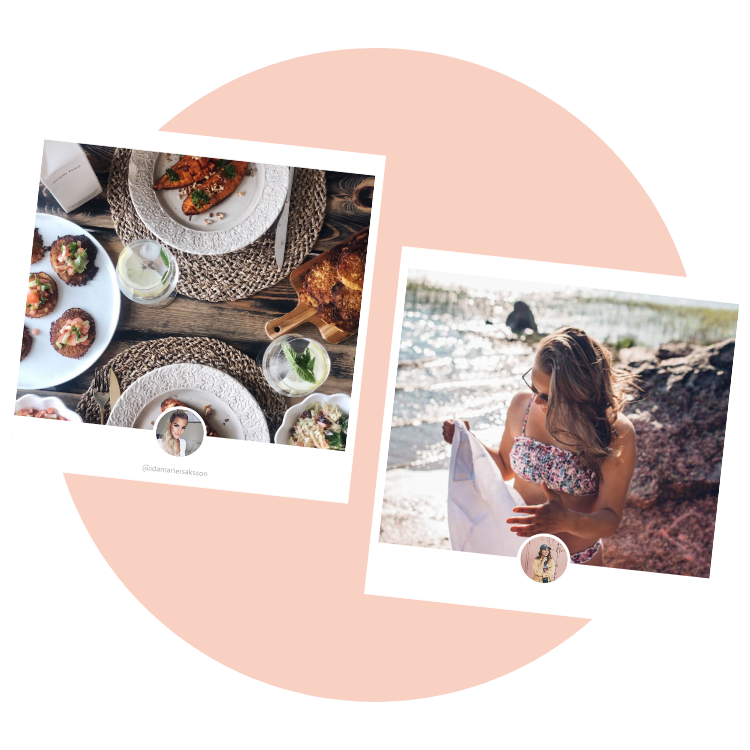 RAISING THE BAR FROM START TO FINISH
We're sitting on nearly a decade of influencer intelligence, and as one of the first agencies at the table we've had the advantage of seeing the channel and its operators evolve from the ground up, from Blogger to TikTok, from side-hustle to celebrity status. This native experience coupled with our AI platform means that we know just where and when a campaign needs tweaking to guarantee the best results.
But it all starts with influencer selection.
Our team's instincts for what makes a good fit are pretty much unparalleled, but when it comes down to it we know that it takes more than gut feeling to deliver the level of service we set as standard. Before we ever engage an influencer for a campaign, we first turn to our platform to recommend prospective best fits based on brand, target audience and campaign objectives. But the selection process doesn't end there. We then analyse extensive historical data around performance, audience and engagement; fake followers are out, vanity metrics are over and inflated performance is getting sidestepped, all to ensure that every influencer we activate is the absolute right pick for each brand's strategy.
For too long, influencer marketing was a channel shrouded in mystery; traceable ROI was allegedly evasive and audience size was practically the only metric that mattered. While creativity and aesthetic might still reign supreme for most of the market, at Cure Media we look at things a little differently. For us, the visuals are the foundations of a great campaign, but without an intelligent approach to optimisation, clear KPIs and a defined end goal, you might as well be running blind.
Whether you're looking to raise brand awareness, drive traffic to your site, or leverage in-platform sales opportunities, we believe in quantifiable success, by which we mean numbers, clear data that determines a campaign's value. Building on that philosophy, our industry tenure means that we have a detailed understanding of the holistic impact of influencer marketing and crucial insight into how channels interplay, and we pass those learnings along to every brand we work with.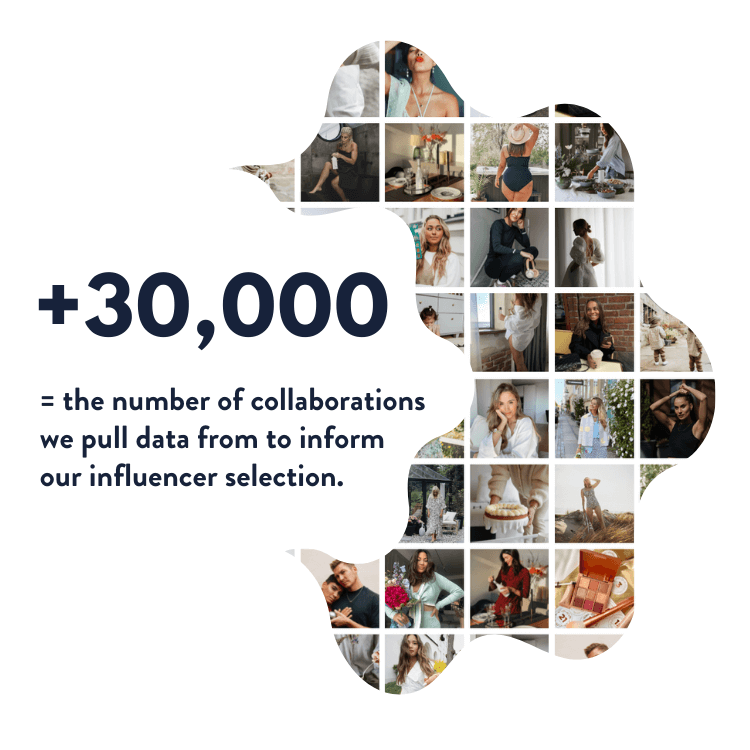 DATA-DRIVEN INFLUENCER MARKETING SERVICES
Data factors into every facet of our approach to influencer marketing – the beginning, the end and perhaps most importantly, the middle. The KPIs have been set, the influencers chosen and the creatives approved, but our job doesn't end there. An always-on strategy has been critical to our success and longevity in a rapidly innovating field and we invest the same energy into every single activation we run.
Call us perfectionists but we don't trust autopilot where our clients are involved. Our campaign team is constantly online, monitoring our brands' activations, adjusting where necessary and optimising at every opportunity.
While we've got a handle on the day to day, the brands we work with can sit back and relax knowing that audience changes will be catered for, influencer trends accommodated and market fluctuations factored in. But if you're a perfectionist like us, our client dashboard updates in real-time to ensure you have up to the minute metrics and a totally transparent overview of how your campaigns are performing.
#E17 – THE VALUE OF A DATA-DRIVEN INFLUENCER MARKETING STRATEGY
A co-founder of Cure Media and an industry veteran, Kristian Melå is an expert in the field of influencer marketing and a disciple of data-driven strategy.
In this podcast, we sat down with him to talk about the true value of incorporating data into your influencer marketing – from the ways it will help you achieve your company's business goals to everything you'll need to get started.
Starting right from the beginning, Kristian offers his expert insights on using data to inform your influencer selection but also cautions against letting your data-driven journey end there.