INFLUENCER MARKETING
DURING (AND AFTER) COVID-19
– FOCUSING ON THE EUROPEAN MARKET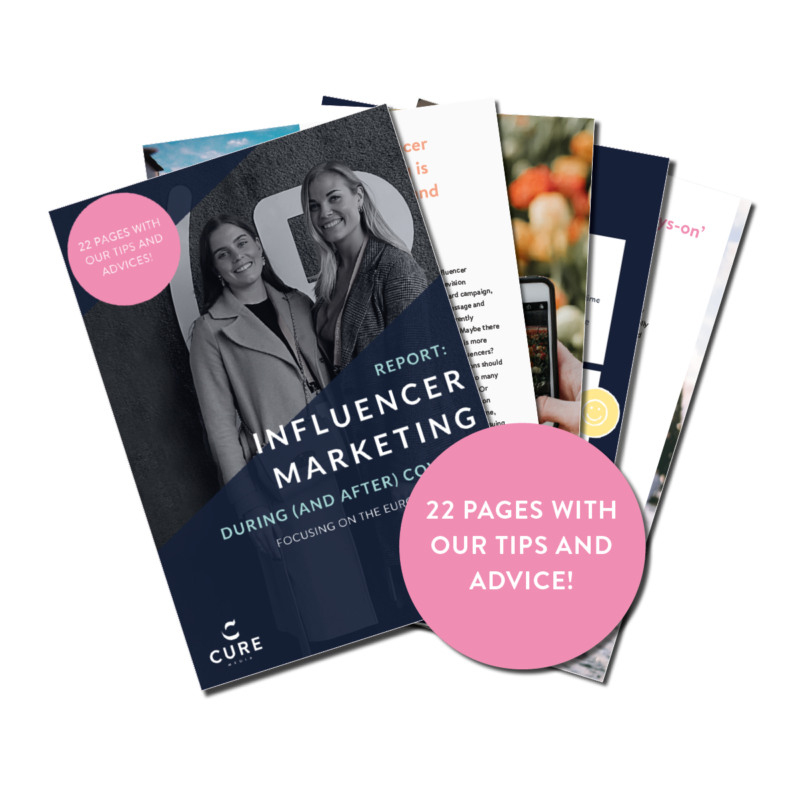 22 PAGES WITH OUR BEST TIPS AND ADVICE ON HOW TO NAVIGATE THROUGH THE NEW MEDIA LANDSCAPE
Since the outbreak of the coronavirus Covid-19 struck the world, we have been able to see change in wide swaths of society, including in the media and advertising industry. The game plan for marketing and advertising has changed rapidly. Events have been postponed or held digitally, many advertisers have adjusted their marketing budget, and there is a general lack of experience and expertise about how to communicate during this time – which is indeed to be expected, as it is mostly very new to us. For the same reason, there is no obvious cheat sheet on how to act as a company.
With the help of this experience together with data from recent studies, we have summarised much of our knowledge and experience linked to influencer marketing – so we can give you our best advice and recommendations on great influencer marketing during this change. We also hope that we can inspire and contribute new ideas on how you and your company can market yourself now and forwards.
Content:
Why influencer marketing is a channel to invest in – even in changing conditions
Tips on what your company should consider to successfully conduct influencer marketing during Covid-19
Examples of companies that have adapted their communication in an inspiring way
Our reflections on how the coronavirus crisis will affect influencer marketing in the long run
We hope you will benefit from this report and that our advice and recommendations will help you go further!