WHAT IS INFLUENCER MARKETING?
What is influencer marketing?
Influencer Marketing is one of the fastest-growing and most successful marketing methods worldwide. By being a global multi-billion dollar industry, the channel has proven to be a key factor in enabling companies and brands to grow and establish themselves much faster than just a few years ago.
The methodology behind influencer marketing is based on our behaviour of preferring recommendations from like-minded people over those we receive through traditional advertising. As a kind of digital word-of-mouth via social media, you could say.
In principle, influencer marketing can be described as "marketing on social media via influential people", so-called influencers. Thanks to the ability of these people to build strong bonds with their followers, most influencers have an enormous impact on them. This makes influencer marketing a golden ticket for your brand.
By collaborating with credible people that your target group actively follows and listens to, you can get your message to the right people in an efficient and accurate way – on platforms, they are using naturally.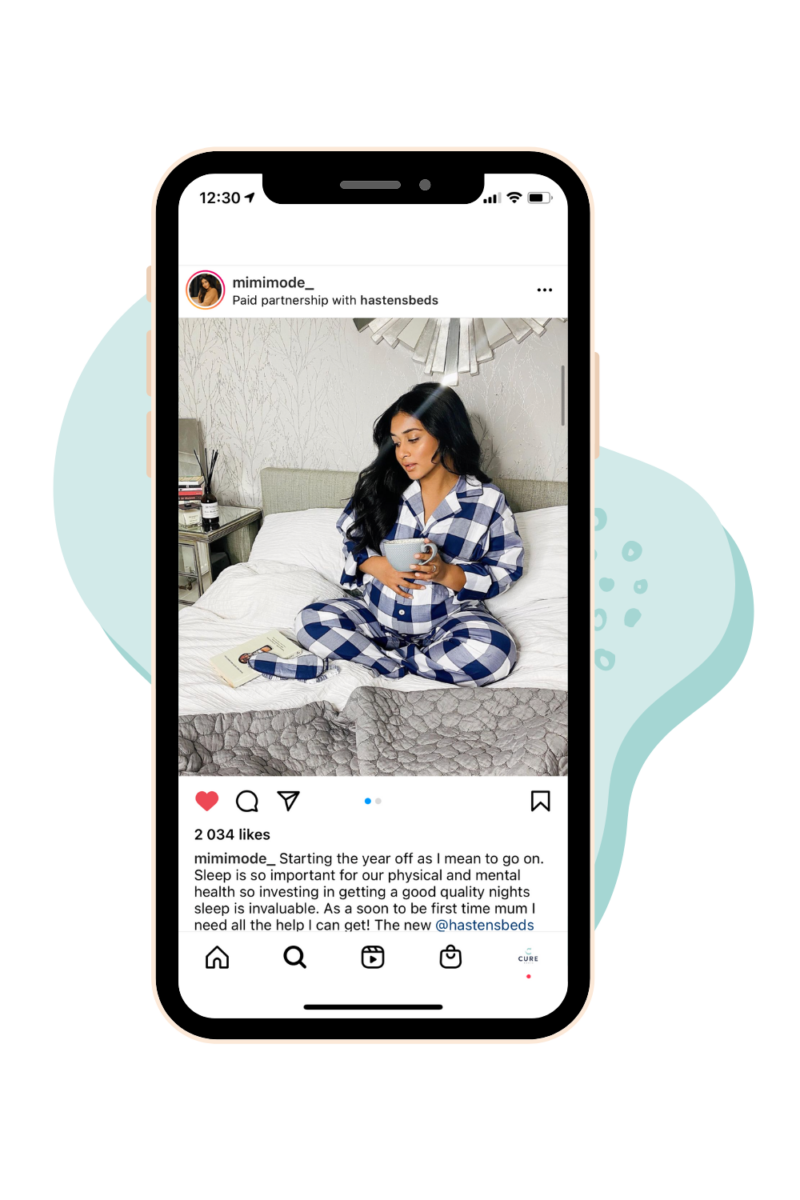 How do you use influencer marketing?
Today, influencer marketing as a channel is used for various purposes, e.g. to strengthen brand awareness or to increase sales. It can also be used to open up new markets or reach new target groups with the help of influencers. One advantage, which is not as obvious, is the fact that you can repurpose influencer marketing content for other channels including organic, social and paid. This allows you to provide relevant and high-quality content for your specific target group and social media.
Influencer marketing collaborations can take place on various social platforms, such as Instagram, Youtube, TikTok or personal blogs. Regardless of the channel, it is important to work long-term to build credibility with the target group. Just as we rarely remember an ad we saw once in a newspaper, we will not remember a brand if we see it only once on the content of an influencer.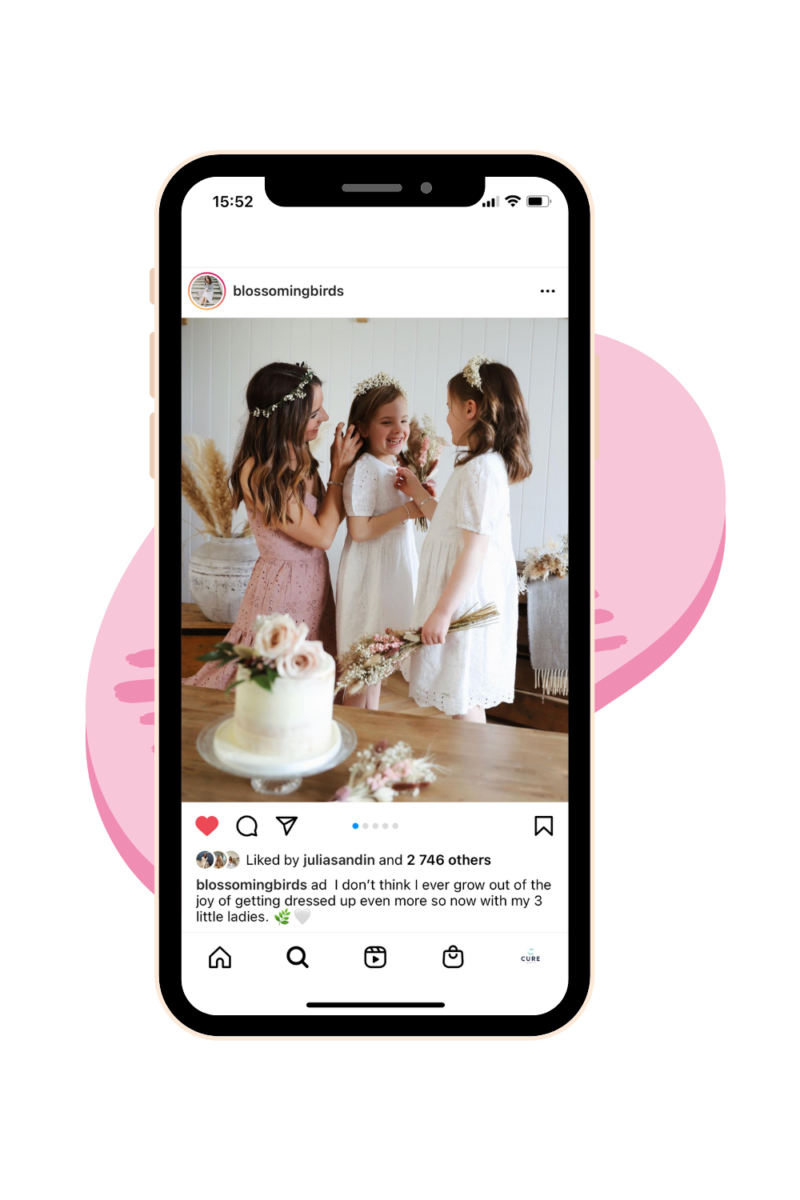 Why is influencer marketing so successful?
Influencer marketing as a channel keeps driving better results year-on-year. The reason is that consumers spend more and more time on social media in order to search for inspiration, information, and to be entertained. In fact, 57% of millennials discover fashion trends on social media, and 49% of millennials think an influencer recommendation is more trustworthy than a brand recommendation (Cure Media 2021). Therefore, the reason why influencer marketing is so successful is because social media and influencers play a big part in consumers' lives today – also from a consumption perspective.
We've found that the secret to successful influencer marketing lies within always-on campaigns over a long period of time that sustainably drive ROI for a brand and boosts them to top-of-mind within their target audience. There are many benefits of influencer marketing that companies find attractive in terms of building their brand awareness and conversion rates, and influencer marketing is becoming a dominant strategy for brands that are serious about growth and reaching their target audience.
Why are influencers so powerful?
Influencers are powerful because their audience trusts them. Most influencers have spent many years on building a strong relationship with their followers – a relationship that you, as a company, can tap into. Nowadays, people buy into people – not brands, so influencers can really get a message across that will be heard and acted upon by their followers. Consumers often don't know they want a product until they're exposed to it by someone they trust, which makes influencers extremely powerful in convincing their audience to buy a product that they themselves vouch for.
Additionally, one of the biggest challenges for companies today is finding ways to stand out from the crowd. When working with the right influencers in an always-on approach and over a long period of time, you as a company can foster a strong brand community among your audience, which will make it less likely for them to suddenly switch to another brand. In other words, influencers can help you cut through the noise and turn them into loyal customers, which is another reason why influencers are so powerful.
Does influencer marketing still work?
Absolutely! Influencer marketing is still one of the most powerful channels to increase brand awareness, growth and ROI for businesses. Various industries that involve high involvement purchase decisions benefit greatly from influencer marketing (such as fashion brands). Compared to a couple of years ago, however, the competition for consumers' attention is harder than ever before. Therefore, in order to succeed with influencer marketing, you need to have a much more sophisticated strategy in place and you need to make sure you know your target audience by heart – where they spend their time, what content they engage with, and which influencers they follow and relate to. When done right, influencer marketing does definitely still work – maybe now, more than ever.